Native American culture remains rich and thriving in the Valley of the Sun. From modern galleries and museums to festivals and tours, the Phoenix metro area is steeped in American Indian landmarks and traditions.
Arizona contains 22 federally recognized tribes, with almost 44,000 indigenous people living in the Phoenix area, according to data from the 2010 census. That presents plenty of opportunities to experience Native American culture in and around the Valley throughout the year.
Heard of the Heard?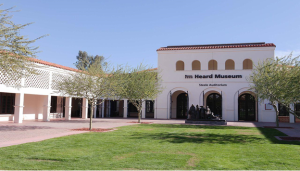 The Heard Museum holds the honor of being one of Phoenix's top cultural attractions and destinations for learning about Native American arts and cultures. This museum includes 11 galleries featuring traditional and contemporary American Indian Art, as well as guided tours and an outdoor sculpture garden. Every March the Heard Museum hosts Arizona's largest Indian Fair and Market, featuring more than 700 Native American artists.
Hours: 9:30 a.m. to 5 p.m. Monday through Saturday; 11 a.m. to 5 p.m. Sunday
The Heard Museum, 2301 N. Central Ave., Phoenix, AZ 85004 | (602) 252-8840
A Journey to the Past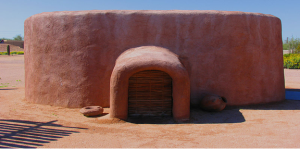 Located on a 1,500-year-old archaeological site, the Pueblo Grande Museum and Archaeological Park offers visitors a look at a prehistoric Hohokam village via a short trail. This National Historical Landmark is the largest preserved archaeological site within Phoenix city limits. The museum features three galleries including a children's hands-on gallery and a changing gallery that has exhibits on various topics on display.
Hours: 9 a.m. to 4:45 p.m. Monday through Saturday; 1 p.m. to 4:45 p.m. Sunday (Ruin Trail closes at 4:30 p.m.)
Pueblo Grande Museum and Archaeological Park, 4619 E. Washington St., Phoenix, AZ 85034 | (602) 495-0901
Antiques and uniques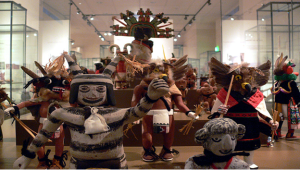 Discover the antique and the unique in Native American artwork at River Trading Post in Scottsdale. Navajo textiles and Hopi Kachina are sprinkled among baskets, pottery, jewelry and artifacts on display at this modern shop that unites contemporary and vintage in one place.
Hours: 11 a.m. to 5 p.m. Monday through Saturday
River Trading Post, 7033 E. Main St., Scottsdale, AZ 85251 | (480) 444-0001
Take an adventure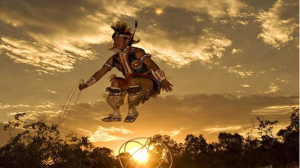 Venture outside of city limits to the Fort McDowell Yavapai Nation for some authentic Native American experiences through Fort McDowell Adventures. Situated in the middle of the Sonoran Desert, activities invite visitors to learn about the Yavapai Nation and Southwestern culture through bus and horseback riding tours.
Fort McDowell Adventures, 14803 N. Hiawatha Hood Rd., Ford McDowell, AZ 85264 | (480) 816-6465
Creative Cuisine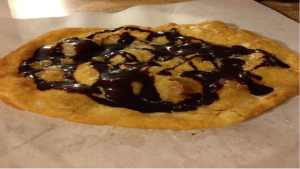 Get a taste of Native American culture, literally, at a number of restaurants around the Valley. The Fry Bread House in Phoenix is famous for its Indian fry bread tacos, hominy stew and chocolate and butter fry bread. This casual eatery was one of just five recipients of the James Beard American Classics Award in 2012 and the first Native American restaurant to receive the honor.
Hours: 10 a.m. to 8 a.m. Monday through Thursday; 10 a.m. to 9 p.m. Friday and Saturday
Fry Bread House, 1003 E. Indian School Rd., Phoenix, AZ, 85014 | (602) 351-2345
Plant a seed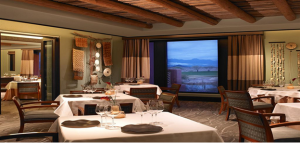 Kai, which means "seed" in the Pima language, can be found at the Sheraton Wild Horse Pass Resort & Spa in Chandler. The decor and menu for this five-star, five-diamond restaurant, takes heavy inspiration from Native American culture. You will have to meet a dress code; Kai prohibits jeans, T-shirts, shorts and open-toed sandals for men. Reservations are strongly recommended.
Hours: 5:30 p.m. to 9 p.m. Tuesday through Thursday; 5:30 p.m to 9:30 p.m. Friday and Saturday
Kai at the Sheraton Wild Horse Pass Resort & Spa, 5594 W. Wild Horse Pass, Blvd., Chandler, AZ 85226 | (602) 385-5726
Facts and Festivals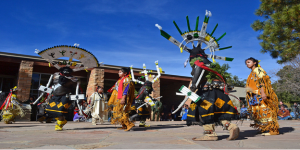 Established in 1947, the Phoenix Indian Center is the oldest Native American nonprofit organization in the country and prides itself on offering services to help the Native American community in employment, education and cultural enrichment programs.
Hours: 8 a.m. to 5 p.m. Monday to Friday
Phoenix Indian Center, 4520 N. Central Ave., Suite 250, Phoenix, AZ 85012 | (602) 264-6768
The Native American Recognition Days event is held each year throughout the Phoenix area in October and November, which also happens to be National Native American Heritage Month. Community volunteers from various nonprofit organizations and community groups unite to share the history and traditions of Native American culture through artwork songs and dance. More information about Native American Recognition Days can be found at www.aznard.org.
– Suzanne Wilson, Phoenix.org