When you fly into or out of Sky Harbor Airport in Phoenix, you might notice the Terminal numbers are 2, 3 and 4. For many travelers, that raises the question of what happened to Terminal 1.
Built in 1952, and torn down in 1991, Terminal 1 now exists only as a parking area just east of the West Economy Lot, and not a terribly big parking area either. That gives you an idea of how small Phoenix was around that time.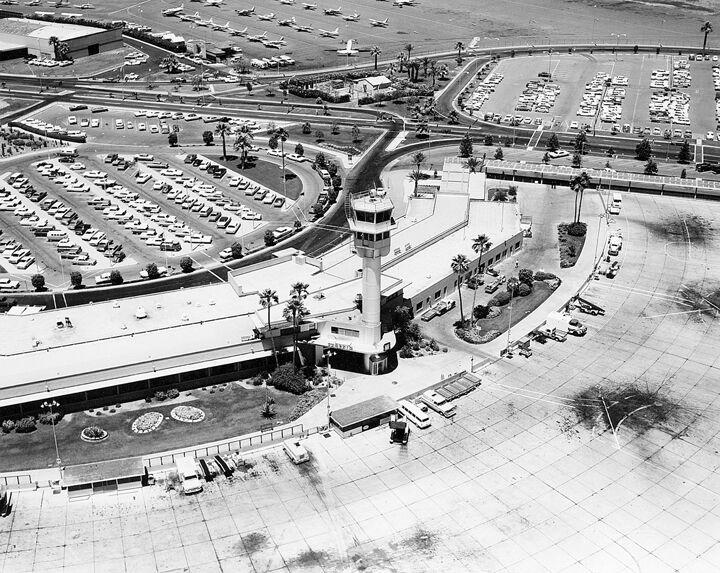 History note: Terminal 2 opened in 1962, Terminal 3 opened in 1979 and Terminal 4 opened in 1990.
Of course, people who lived in the Valley prior to the '80s, or traveled through Sky Harbor, know about Terminal 1. However, did you know that Terminal 1 wasn't the original Sky Harbor Terminal?
A fellow history adventurer recently challenged us to find the original Sky Harbor terminal, which seemed like a joke. In old photos from the late '20s and early 1930s, Sky Harbor was just a landing field with scattered buildings. However, it turns out that by the mid-1930s, Sky Harbor possessed a real terminal building.
Take a look at the photo below. You can the (small) terminal building along with a little chapel. By the way, the chapel was there for people who wanted to fly into Arizona to get married. A three-day wait for a blood test to get a marriage license was not required in Arizona.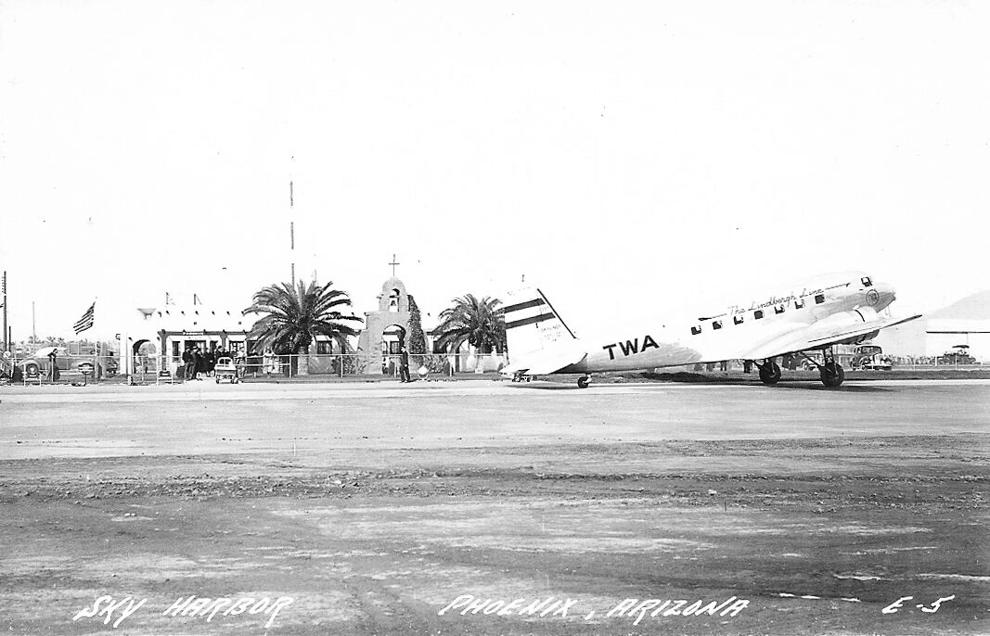 This aerial shot from the '40s shows it a bit better.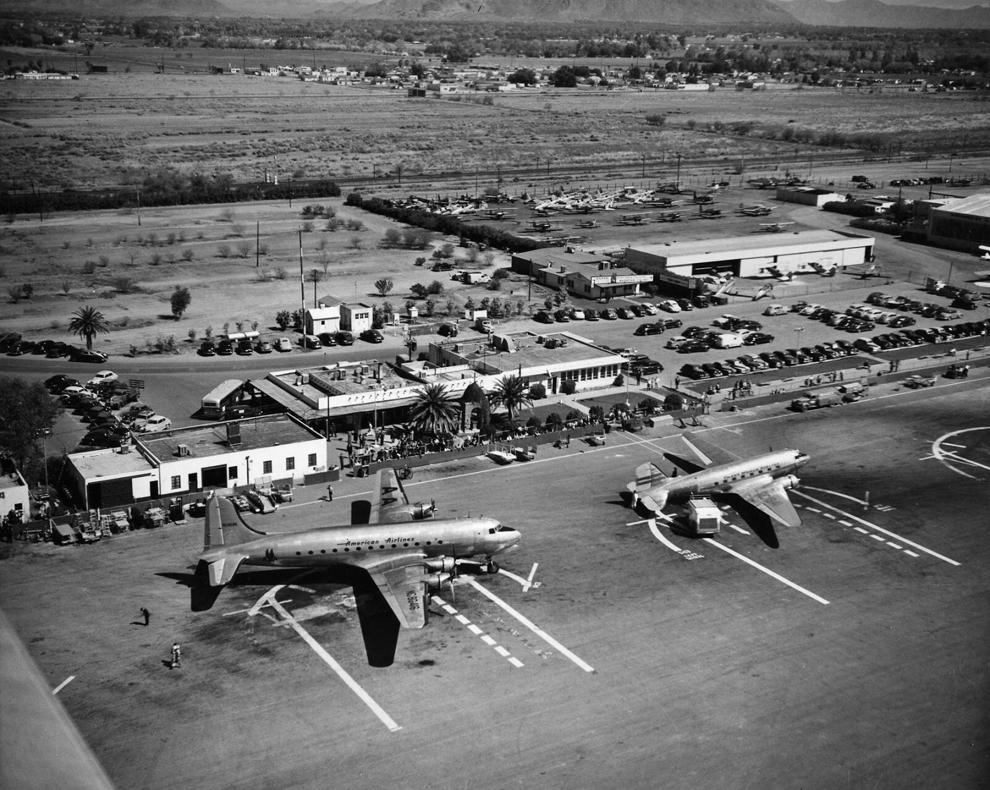 The original terminal sat at he northern edge of Sky Harbor, just south of the railroad tracks, between 24th street and 32nd street. That road to the north still exists and bears the name Air Lane.

Of course, the buildings along Air Lane nowadays are all fairly modern; the oldest probably dates from the 1960s.
But while the chapel no longer exists, the bell remains. It sits on a tiny stucco display hidden away next to an empty building, surrounded by fences and barbed wire. Whether it inhabits the exact spot it used to, we don't know.
Be warned: If you go there, like we did recently, you can expect to see a Homeland Security vehicle drive by.
Let's wrap up this history adventure with a ground-level picture of the original terminal from the 1940s. Recognize the couple?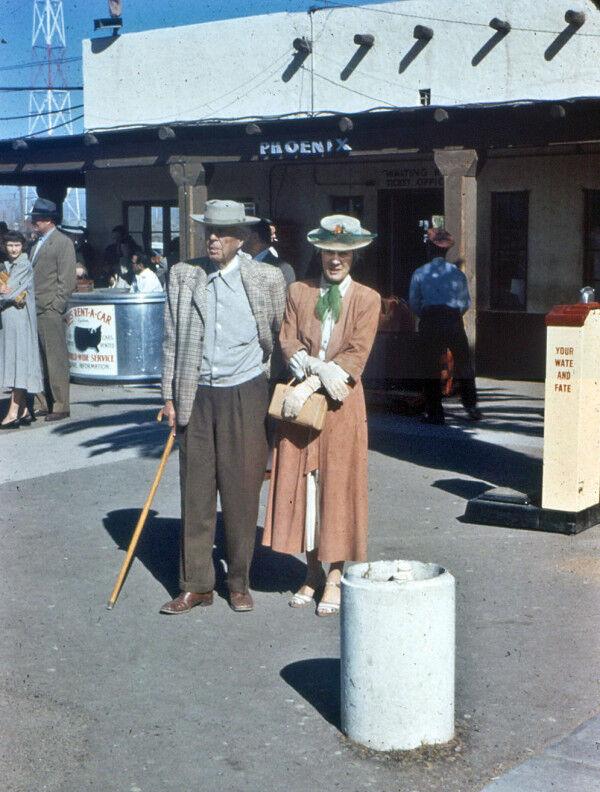 Ever since Terminal 1 opened, Sky Harbor underwent frequent expansion to deal with the flood of air traffic. It currently sits in the top 30 busiest airports in America, and — according to a recent study — claims the title of "Best Airport in the U.S."
– Brad Hall, History Adventuring / Edited for Phoenix.org