If you drive around the Valley much, you'll notice the "becomes." For example, in Glendale, Dunlap Avenue becomes Olive Avenue, and at the edge of Tempe and Scottsdale, Rural Road becomes Scottsdale Road.
One of the more interesting "becomes" happens near Piestawa Peak as Glendale Avenue becomes Lincoln Drive. To understand what happened means a jump back in history to a man named John C. Lincoln, the Camelback Inn, and a West Valley temperance colony.
1892 saw the founding of a temperance colony — or a place where intoxicating beverages were not sold — named Glendale. While the "temperance" part of the colony didn't last, the community of Glendale did.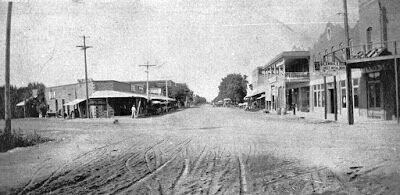 As Glendale grew and thrived, the road to it — which ran west from Central Avenue — was naturally named Glendale Avenue. The road kept that name as it later extended east from Central toward the Phoenix Mountains.
Fast forward to the 1930s. Way over on the east side of the valley, a wealthy entrepreneur named John C. Lincoln (yep, the same guy who built the hospital in Sunnyslope) built a resort called the Camelback Inn, which still exists and is currently operated by J.W. Marriot. Love historic Phoenix hotels? Click here for 10 you must visit.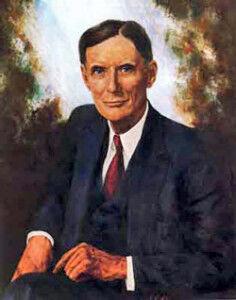 To get to Camelback Inn, Lincoln paid for a road that started at Scottsdale Road to the east. Since Lincoln paid for the road, he named it after himself. Technically, though, the road was more like a very, very long driveway, hence Lincoln Drive.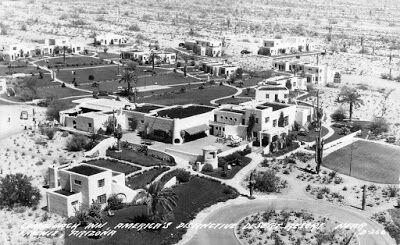 Up until the 1960s, no one really thought Glendale Avenue and Lincoln Drive would ever connect. After all, they both hit "dead ends" at opposite sides of the Phoenix Mountains. To go from one side to the other meant dropping down to Camelback Road.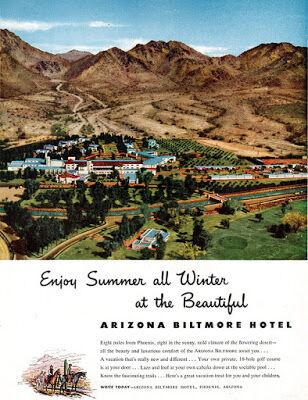 However, in the 1960s, the two roads did meet up at N. 21st Street thanks to a winding extension of Lincoln Drive through the mountains just north of the Arizona Biltmore. And with so much history behind each road, nobody wanted to change either name. So that's why it "becomes."
Bonus: Why does Glendale Avenue stop at N. 21st Street instead of a later point like the intersection with 24th Street? Avenues are traditionally straight roads, and the road starts meandering right after 21st Street all the way to 32nd Street. So it made more sense to use Lincoln Drive for that stretch.
Avenues aren't always straight, of course. Find out how 7th Avenue got its famous Melrose Curve.