Let's take a walk back in time to 1915 when Phoenix was a city of trees. It looks strange, doesn't it?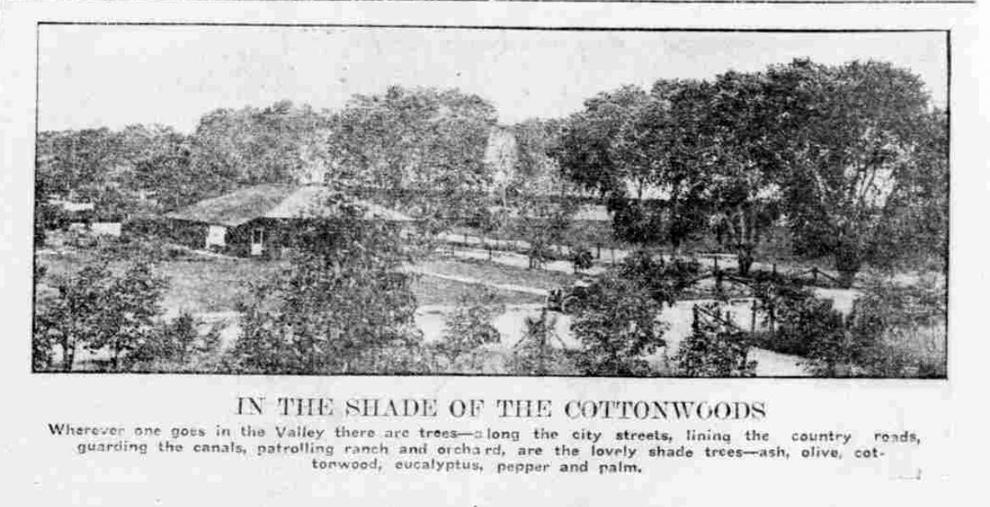 Old-timers remember Phoenix before the trees. Fifty years ago this area was just open desert, with riparian areas featuring a tangle of mesquite, wide and low to the ground.
Then, beginning in the 1860s just after the Civil War, the canals arrived. A man named Jack Swilling saw the big abandoned canals left by the Hohokam tribes and formed a company to start building modern canals. Those canals, aided by the new Theodore Roosevelt Dam, keep the Salt River from flooding like it did for thousands of years.
In addition to the canals, however, the company planted trees. They planted them along the canals, along the laterals and along the roads. That's how Phoenix became a forest of trees.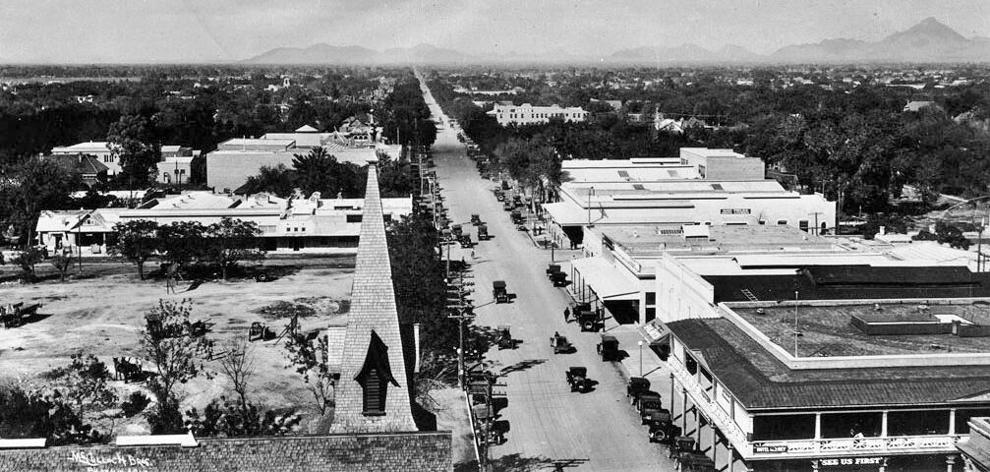 And what a difference the trees make during the heat! Phoenix residents can walk for miles and miles and always be in the shade. We feel sorry for anyone who needs to go out into that hot sun. Hopefully the trees will always be here.
Thank you for walking with us under the trees.
Epilogue: Most of the trees in Phoenix disappeared by the 1970s. Some of them, like the cottonwoods, took up way too much water from the canals. Others were removed to make room for roads, parking areas and buildings. Finally, trees became less important for shade as air conditioning improved.
– Brad Hall, History Adventuring / Edited for Phoenix.org