As you probably know, Phoenix's major surface streets generally follow a standard north-south, east-west grid layout. The exceptions occur when roads wind through the hills or mountains, and one other spot that doesn't seem to call for an obvious curve.
If you drive around central Phoenix, you probably know that 7th Avenue contains a gentle curve — called the Melrose Curve — a few blocks north of Indian School Road.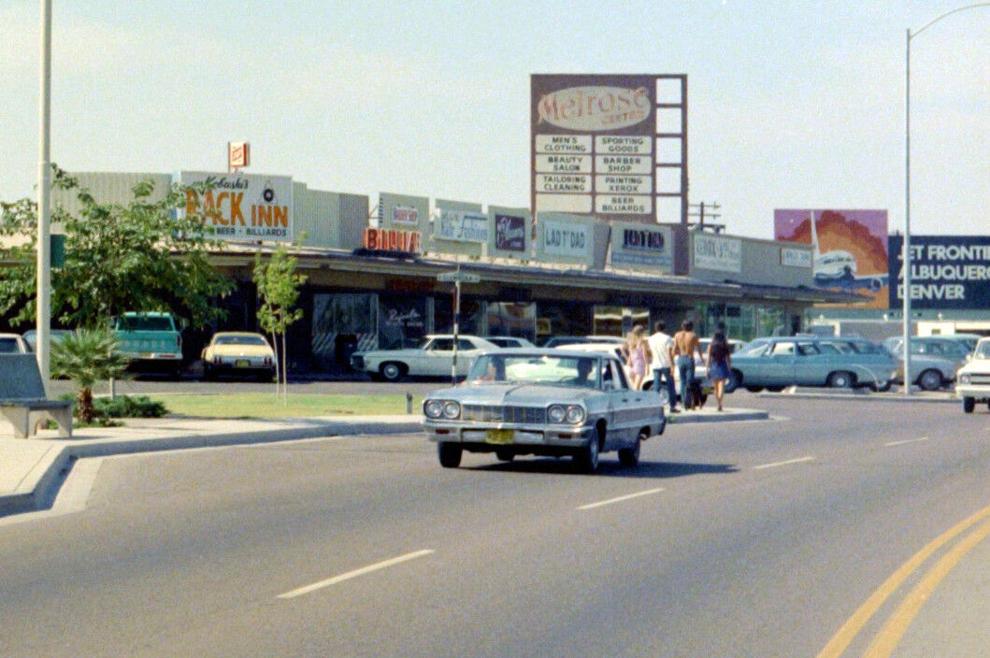 But why does a curve exist there in the first place? Two reasons: the Grand Canal and slightly-imperfect road building.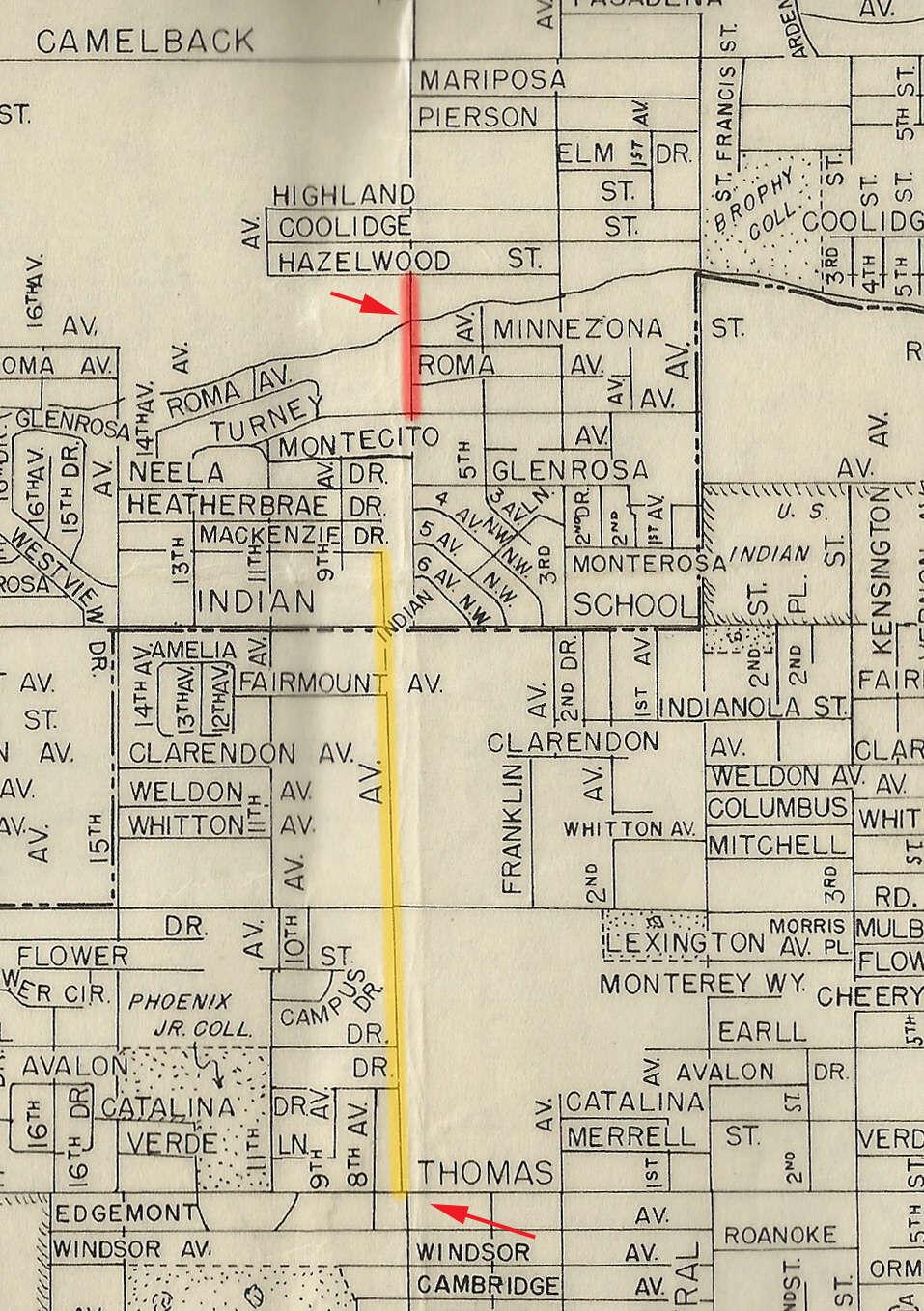 Take a look at the 1949 map above (click to see a larger version) when Melrose Curve didn't exist and you can see the problem. Seventh Avenue (yellow line) begins to "lean west" just a bit as it travels up north from Thomas Road (the bottom red arrow).
The misalignment, by the way, actually begins even further south at McDowell Road. And while it is only off a little bit, by the time 7th Avenue extended to Indian School Road, and the engineers caught the problem, that small amount really added up.
You'll also notice that a bridge over the Grand Canal (the top red arrow) already exists in 1949 and the north-south road over it (red line) is in the correct grid position. The engineers who measured and built the bridge and northern roads got their part right. And since bridges are expensive — and the bridge was actually in the right place — they curved 7th Avenue to meet it.
It must have been an embarrassment for city engineers at the time so see how badly they had aligned 7th Avenue. But, as it turns out, nobody today seems to mind that gentle curve in 7th Avenue.
In fact, in a city with such harsh grid lines, it's kind of nice. Here's to the Melrose Curve.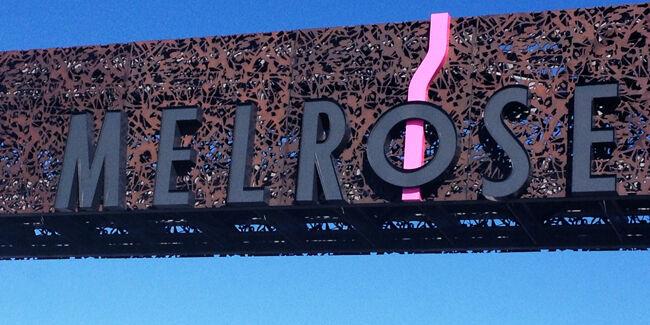 – Brad Hall, History Adventuring / Edited for Phoenix.org